2016 Feb 13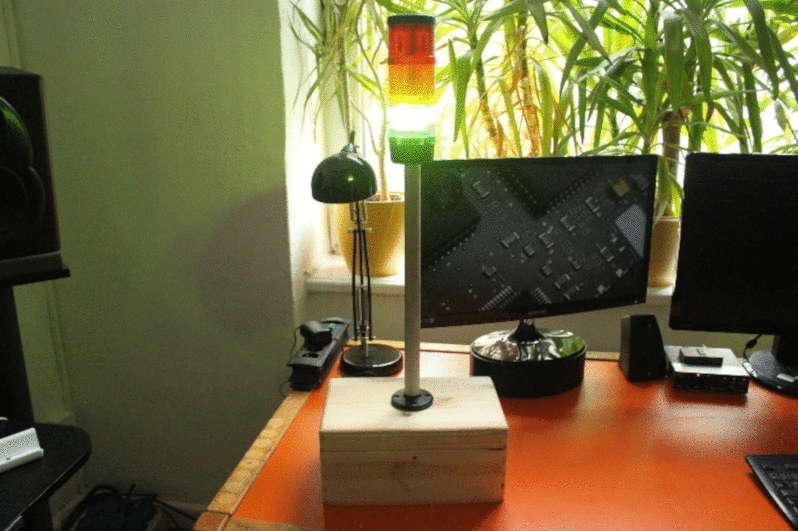 Signal towers, or stack lights, are usually used in industrial manufacturing and display the state of a machine to the operators. When a malfunction occurs, the operator can immediately recognize this and react accordingly.
Software development teams can also use these signal towers to display the success or failure of the last builds of their code base. A simple red/green indicator gives the developers immediate feedback if the current code contains some errors which they may have introduced some minutes ago.
This article describes the construction of such a signal indicator with a WLAN interface and a simple HTTP REST API. The electronics is a custom made Arduino shield but is is simple enough to be implemented on a breadboard.
This page was last updated on 13. February 2016